ARTICLES
IS THE LABOUR PARTY THE VICTIM OF A LEFT WING TAKE-OVER?
Pat Dade presents the evidence, the verdict and some consequences drawn from recent research by CDSM. The first of two reports "Inside the Labour Heartland"
More
---
A HARD RAIN.
New research shows European public opinion about relying on military force to combat terrorism is not so much a function of nationality as it is of values.
Pat Dade discusses.
More
---
THE RISE OF OUTRAGE CULTURE.
Questioning the right of some speakers to present their ideas on campus or in class rooms - a resurgence of Political Correctness, or is it just déja vu all over again?
Pat Dade discusses.
More
---
POWER. TO THE PEOPLE?
The UK Labour Party. After years of membership decline - mirrored by the decline in membership of most political parties - a spontaneous grassroots movement has sprung into being.
Pat Dade discusses.
More
---
SEIZE THE TIME!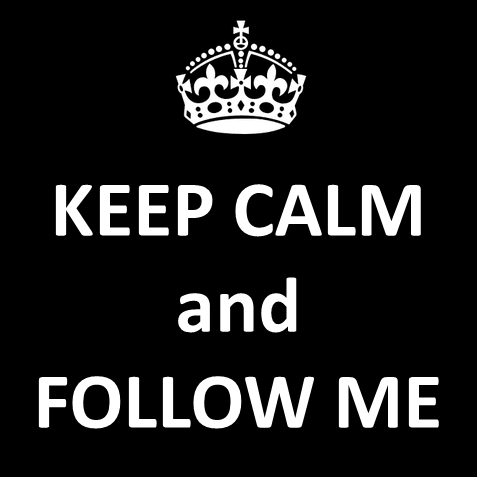 The dynamics of leadership as a function of Values - and their personal, organizational and cultural impacts on political office seekers.
Pat Dade explains.
More
---
RE-EVOLUTION 1.0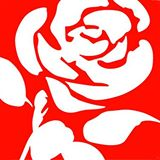 The UK Labour Party is being pulled apart as its three main "tribes" struggle for its soul. Can they be unified?
Pat Dade explores the options.
More
---
NEW, BLUE or TRUE LABOUR.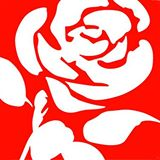 Pat Dade begins a series of reflections on the parlous state of the UK Labour Party as of early August 2015.
Having dramatically lost an election it was "sure to win", the Labour party is now in danger of losing itself completely in a fog of arguments that to have little resonance with its own membership and core support.
Pat explains.
More
---
FOSTER CARING VALUES.
This report from our good friends at iMPOWER Consulting describes the practical application of Values in the oft misunderstood world of Foster Caring.
"... foster carers, at an emotional and motivational level, are atypical of the wider population ... such an insight can be used to more accurately and consistently target prospective recruits and to support them more effectively.
(Size 190K: PDF) More
---
BEYOND CLASS.
Chris Rose of Campaign Strategy gives us his analysis of some of what's to be learned politically from CDSM's recent British Values Survey update. This fits a thread of such analyses to be found here, most recently from Nick Pecorelli and Pat Dade. They continue to illustrate clearly the UK political battlespace and the positions of the Parties within it. As always, not all Parties are fighting the same battle for the same space.
(Size 1.6Mb: PDF) More
---
THE NEW ELECTORATE.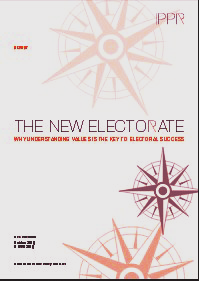 Nick Pecorelli's report from IPPR explains why understanding values is key to electoral success for the UK's political parties. Using data from Cultural Dynamics' British Values Surveys, Nick explores the nature of the electorate; where the parties get their support; the nature of the political battleground; and some key elements of communication and persuasion.
(Size 8Mb: PDF) More
---
'RELIGIOUS EXTREMISM' AND THE USE OF FORCE.
We examine the relationship between strong religious belief and the everyday acceptance of physical force to 'get what you want'. This uses data from four countries with different geographies, economies, languages and religions. We propose that the mantra 'religion breeds violence' needs a rethink.
More
---
THE STATE OF THE WESTMINSTER PARTIES, MAY 2013.
Pat Dade takes a values-perspective look at what we know about some of the main contenders for seats, power and influence in the Westminster parliament - and a peek at what might be in store come the 2015 General Election.
More
---
UK COUNCIL ELECTIONS, MAY 2013.
LITTLE ENGLAND ON THE WARPATH.
Pat Dade gives a response to the predictable media questions following the recent elections that seem to suggest UKIP is on the rise. But who voted for them, and why?
More
---
CLIMATE CHANGE, ENERGY & VALUES: SURVEYS IN 5 COUNTRIES.
Chris Rose gives some comparative insights from a series of surveys conducted by Cultural Dynamics, in conjunction with Campaign Strategy, on behalf of Greenpeace.
More
---
A COLLECTION OF OLDER ARTICLES.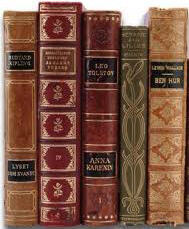 Go Here for the articles archive.
---